Staff
Meet the Amazing Mr. D
JOE DOUGHERTY



Bachelor of Arts from York College of Pennsylvania
Orton Gillingham Trained
Fluent in Spanish
Before joining the Yadkin Valley Community School, Joe taught science at Lewisville Elementary School. He has also taught at the Migrant Workers Head Start in Boonville and as a secondary school English teacher in Nicaragua. His enthusiasm and creativity shine through in his lesson plans, and his laugh is contagious.
In addition to his teaching experience, Joe brings a unique set of skills that will enhance the classroom. He plays the guitar and loves to incorporate music into his lessons. He is also a farmer (which comes in very handy with our garden in the outdoor classroom).
Get to know Mr. D
On vacation I like to…play mini-golf, eat good food, and hang out with family.
I hope kids in my class know that…I will listen to them and help them in anyway I can.
Favorite quote…"Be gentle with yourself. You are child of the universe no less than the trees and stars. In the noisy confusion of life keep peace in your soul."
Last book read…Anam Cara by John O'Donohue
Favorite Music…whatever's playing on 88.7 WNCW
Meet the Incredible Lisa Freeman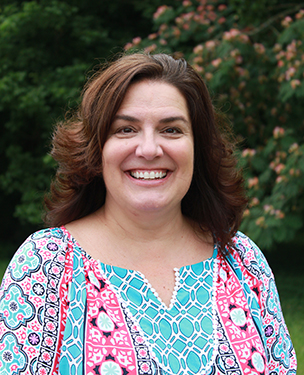 Lisa Freeman brings over 20 years of teaching experience to the classroom. She's fun, creative and has the most infectious laugh.
Mrs. Freeman graduated from Western Carolina University in 1989 and received her Teaching Certification in Elementary Education from UNC-Charlotte in 1993. She has taught at both Bruns Avenue Elementary School (Charlotte Mecklenburg Schools) and Elkin Elementary School.
When asked about her teaching philosophy, Mrs. Freeman said, "My passion is helping a student grow into the best person possible. That means different things for every person. I believe in teaching students to love learning through positive experiences with reading, math, social studies and science. I can spend hours on Pinterest looking for interesting ways to teach students."
Get to know Lisa
Favorite movie…Steel Magnolias
Favorite ice cream…salted caramel!
Best Vacation…These are my top 3 vacations ever; I couldn't pick just one! A trip to San Francisco that James and I took before we had any children. A trip to Disney World in 2008. Our 3 children were just the right ages to enjoy everything magical. A family trip to the Perdido Key on the Florida Pan Handle in 2014. So many new experiences and so much relaxing and laughing.
Favorite band…U2. I love all kinds of music! I like to play name that tune with my children when we go on car adventures.
When I am not at school, you'll find me…creating fun adventures for my family or my students.
I hope all the kids at school know that…I love the look in their eyes when they believe in themselves. I believe that positive self esteem is the key to learning.
Meet the Wise and Wonderful Janet Adams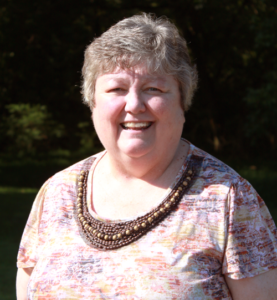 Janet Adams graduated Summa Cum Laude from the East Coast Bible College campus of Lee University with a Bachelor of Elementary Education degree. She holds her North Carolina license to teach grades K-6. Since 1989, she has taught using the Montessori method at both Stasville Montessori and here at Elkin Presbyterian Preschool. While at Statesville Montessori, she also taught art for grades 1-3 and French for grades K-8. Before that time, she taught behaviorally and emotionally challenged children in Iredell County.
Janet also obtained dual Montesorri credentials for both Elementary 1 and Elementary 2, which include children ages 6-12. In addition to teaching at our school, she instructs Montessori teacher candidates and is the curriculum typist for the Center for Montessori Education of North Carolina in Huntersville.
Her hobbies include, but are certainly not limited to, greeting card making, crocheting and making materials for the classroom. Most of all, she enjoys spending time with her family. She and her husband, Jeff, moved to our area 7 years ago and reside in State Road. Their son, Josh, and his family also live in State Road. She has three grandchildren.